We want to hear from test takers like you!

Share your success with other CELPIP test takers, and inspire them on their journey to live and work in Canada.

We are excited to share the different experiences our test takers have had on their journey to live and work in Canada. Your expertise is valuable to new test takers, and can help others on their immigration journey. Some of our test takers also join us on our livestream as guests to share their stories.
View all of our CELPIP Stories here, and fill out our form below to add your CELPIP perspective!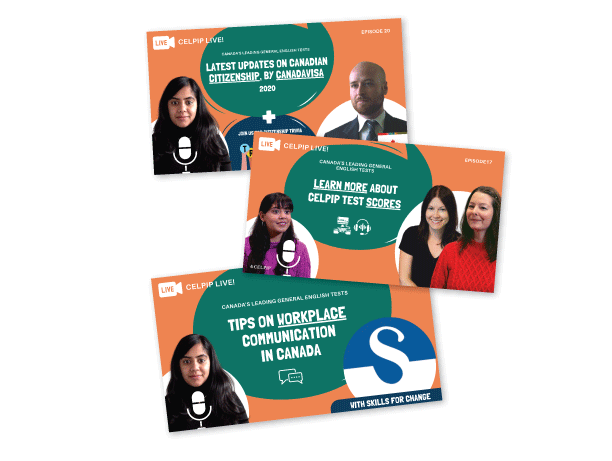 CELPIP Live airs every other Tuesday on the CELPIP YouTube channel. We discuss various aspects of the CELPIP Test, invite guests, and provide useful tips on developing your English language proficiency.
Subscribe and keep up with new episodes! 🎉
CELPIP Live is for you!
We want to hear what you would like to see in upcoming episodes, and what you would find most helpful as your prepare for your CELPIP Test. We are also looking for test takers to join us in our livestream to share their stories and help others get ready for CELPIP. Please share your feedback below.