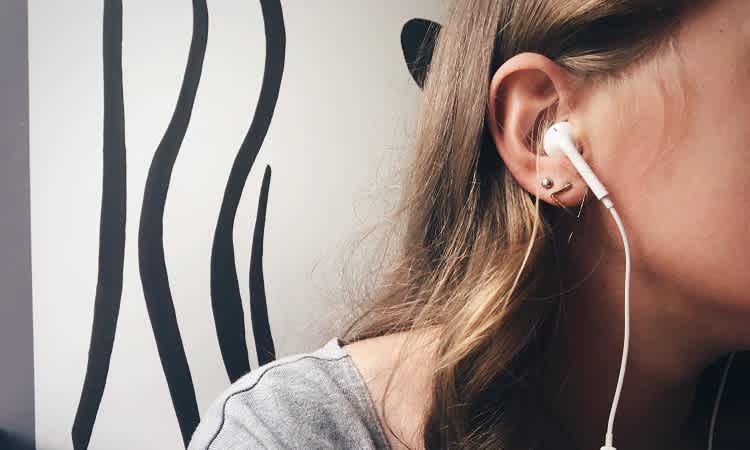 The Official CELPIP Podcast: Episode 3 – Free Study Resources for the CELPIP Test
Are you preparing for the CELPIP Test and not sure where to find study resources? In today's episode, our experts share information on the free study resources available for the CELPIP Test!
Show Notes
Transcript
CJ [00:00:00] Hello, everyone, and welcome to the Official CELPIP Podcast, where we aim to help you, our test takers, get the scores you need and support newcomers building a life in Canada. My name is CJ and along with my co-host, Chris, we talk to a variety of guests from test takers, language teachers, and test raters to employment counselors and immigration consultants, just to name a few. We also bring our in-house staff on the show to get their perspective. They're the people in the company that work behind the scenes to make the CELPIP Test available to you. How are you doing, Chris?
Chris [00:00:37] I'm doing well, thanks.
CJ [00:00:40] So this is our third episode, but why don't you remind our listeners what you do around here?
Chris [00:00:48] Well, I'm part of the Instructional Products and Programs team. We put together the practice tests, the online courses, study guides, and instructional videos available through our website, as well as deliver many live webinars each month. We also work with teachers and offer several levels of CELPIP instructor training on a monthly basis.
CJ [00:01:12] OK, wow, that's a lot. I guess that keeps you pretty busy.
Chris [00:01:18] Yeah, but it's actually really satisfying to be able to help test takers achieve their best scores.
CJ [00:01:24] So can you share with us some of the new projects you're working on now or is it a secret?
Chris [00:01:33] Well, I can say that we will soon be offering live webinars in a variety of time zones so that test takers in Asia and Latin America will be able to join these webinars at a time that is convenient to them.
CJ [00:01:47] Does that mean that you and the team are going to stay up till 4:00 in the morning or something?
Chris [00:01:55] No, we'll have presenters local to those regions delivering the webinars.
CJ [00:02:00] Oh, that's great. And that makes way more sense.
Chris [00:02:06] I should mention that we do offer recordings of all of our live webinars on YouTube. So if it's not possible for some of our listeners to join the live webinars we offer right now, they can still check out the videos.
CJ [00:02:20] And we'll include the link to those videos in the show notes. The webinars really are an important part of preparing for the test, aren't they?
Chris [00:02:30] Yes, they are. It's an opportunity for test takers to ask questions specific to their needs. But even more than that, I think attending a live webinar helps focus your attention on your test preparation. You know, like compared to studying alone.
CJ [00:02:48] And I would say they have another benefit as well, which is that they're free.
Chris [00:02:55] Very true. We currently offer over 10 hours of free live webinars each month, and they're not the only free resources that we offer. Which brings us to the topic of today's show: free preparation resources. We'll discuss all the free options available to test takers. We'll also take a look at the key steps that should be a part of every test taker's preparation journey.
CJ [00:03:23] Would you say that the free resources are enough to get ready for the test?
Chris [00:03:29] It will depend on the test taker, both in terms of the test taker's level and their preferred method of preparation. We do have a lot of preparation materials that we sell on our online store, such as practice tests, which are the most popular way to get ready for the test. But for some test takers, the free resources may actually be enough.
CJ [00:03:54] That sounds good. Free sounds great. So where should test takers begin? Like, what's that first step?
Chris [00:04:03] Well, I should say, first of all, that every test taker's journey is going to be different based on their English level and particular strengths and weaknesses. For example, some may be stronger and speaking, some in writing. However, one thing that every test taker absolutely needs to do is take at least one of our free practice tests. Even if you're quite confident about your level, you should definitely take the time to go through at least one. It will help you understand the format and the style of the questions, so there won't be any surprises on the official test. You'll see the instructions and a variety of question types: exactly what you'll see on test day.
CJ [00:04:47] Wait: exactly the same questions?
Chris [00:04:52] No, not exactly the same questions that you'll get on your actual test day. That would make the test a little too easy. But you'll see the same style and format as you see on the official test.
CJ [00:05:08] So what about native speakers or people who are sure they're going to get the score they need? What about them?
Chris [00:05:17] I think they should still take a look at our free practice test as well. The instructions on the test are very clear, but it's just going to make you feel more comfortable if you know what to expect.
CJ [00:05:29] That makes sense. So what's the best way to access these free tests?
Chris [00:05:34] Well, there are two ways. You can go to our website and just dive right in, or you can make a CELPIP account and they'll be there waiting for you.
CJ [00:05:43] I bet an important question about this is, will test takers get scores on those tests?
Chris [00:05:51] Yes, they'll see their levels for Listening and Reading. They can practice with the Writing and Speaking questions and get a sense of the style and format, but they can't get a score for those because that would involve bringing in human test raters and then the test wouldn't be free anymore.
CJ [00:06:11] OK, got it. So once a test taker has done one or two free practice tests, which is where we want people to start, what next?
Chris [00:06:21] Well, the next step is the webinars. Everyone should start with the one we call Get the Facts. It's a great introduction to the test. We provide test-taking tips and lots of information about the range of our study products. If you watch it live, you can also ask questions. But if you don't have time, you can always watch the recording on YouTube.
CJ [00:06:47] OK, thank you. That's great. And there are other webinars as well.
Chris [00:06:52] Yes, we've got something for each of the skills on the test. There's CELPIP Reading Pro, CELPIP Listening Pro, Speaking Pro and Writing Pro. Each of these is two hours long. For Speaking and Writing, we offer two levels: Target Level 9 and Above, and Target Level 5. In the Speaking and Writing webinars, we discuss sample responses from real test takers. Participants get to see exactly what it takes to get the scores they need.
CJ [00:07:24] That sounds great. And anything else on YouTube that test takers should look out for other than cat videos?
Chris [00:07:33] We have a great Study Tips series on our YouTube channel that offers a lot of useful advice on things you can do to optimize your preparation time. And of course, we've got CELPIP Live, which we've mentioned quite often on this podcast. But I'll just remind everyone about it one more time. CELPIP Live is a series we livestream on YouTube. It covers a range of topics from test-taking tips and vocabulary building to managing test anxiety to interviews with immigration consultants. There are a few other things on YouTube worth checking out, such as the Rate the Response series for Speaking. Essentially, we've provided multiple sample responses from test takers for each of the eight Speaking tasks, along with some analysis of the strengths and weaknesses of each speaker.
CJ [00:08:27] Wow. OK, so that's all on YouTube?
Chris [00:08:31] Yep, it's all there. Now there is another free resource we haven't talked about yet that's not on YouTube. You get it when you register for a CELPIP test.
CJ [00:08:42] Oh, I know this one. You are talking about CELPIP Accelerate Starter.
Chris [00:08:48] Yes, that is right. First, I should explain that we have an online course called CELPIP Accelerate. It features dozens of short videos, quizzes, practice questions, and other activities. There's one for Listening and Speaking, and another one for Reading and Writing. It's available on our online store and once you've purchased it, you can access it through your CELPIP account.
CJ [00:09:14] OK, purchased it? This is an episode about free products, right?
Chris [00:09:20] Well, here's the thing. We have CELPIP Accelerate on our online store and it's over twenty hours of content. But anyone who registers for a CELPIP test gets a piece of this online course for free. We're calling this free part CELPIP Accelerate Starter. For those registering for the CELPIP-General Test, they'll get both Listening and Speaking Starter and Reading and Writing Starter. That's about five hours of study material. And those that are registering for CELPIP-General LS get the LS version, which is about two and a half hours of content.
CJ [00:09:58] OK, I got you. I see. I see. So that sounds great. How do our test takers get that?
Chris [00:10:08] It's automatically added to their accounts. So after they've registered, test takers should go and take a look and check it out.
CJ [00:10:16] Oh, awesome. That's super easy and convenient. So are there any other free resources you want to mention for test takers?
Chris [00:10:25] Yes, just one more: the Score Comparison Charts. This is something you can find on our website. It provides an in-depth look at the requirements of each of the twelve levels of the CELPIP Test, for the Writing and Speaking components. We've also got sample responses from real test takers for each of the levels, as well as detailed analysis of those responses explaining their scores.
CJ [00:10:55] And there will be a link for that one in the show notes. [Chris: That's right.] OK, so you've mentioned all the free study resources that we offer on our website and YouTube, and there's a lot of them. What about other resources that aren't specifically geared towards the CELPIP Test, but that will help test takers improve their score?
Chris [00:11:18] Well, I would recommend the CBC.
CJ [00:11:22] Dear listeners, that's the Canadian Broadcasting Corporation and I am a big fan.
Chris [00:11:28] Yes, it's a great way to keep up with the news of the world while learning English, and they even have a section for language learners called Learning English. And of course, there's all of YouTube, not just the part that we use for CELPIP prep. I would recommend that test takers find a topic they're interested in and watch lots of videos about it. The more enjoyable you can make your preparation, the more you will get out of it. Could be checking out news or sports scores or reading about the weather or watching movies. Test takers can find lots of ways to make learning English part of their day and all for free.
CJ [00:12:11] Chris, those are all really good suggestions. Thank you so much. What if someone wants to practice their speaking?
Chris [00:12:22] Well, I'd say the key to practicing conversational English is to connect with a group of people you share an interest with. Like joining a local pickup softball league or photography club or taking a cooking class. With the growing popularity of online groups, it's easier than ever to find people to speak English with. Check out some of the groups on meeting on meetup.com or find a group via Facebook. There are lots of opportunities these days.
CJ [00:12:52] Whoof. OK, well that's a lot of resources for test takers to take advantage of. Lots for everyone to explore, no matter what your interest is, in addition to so much great CELPIP-specific content. Thank you so much for putting all of this together for our listeners and I think we'll leave it at that for today. What's up for next week's show?
Chris [00:13:18] Next week, we'll be talking about looking for a job as a newcomer to Canada. We have an interview with José Duarte, a career developer with lots of tips on finding work.
CJ  [00:13:30] OK, well, that sounds great. Super relevant and helpful. And until then, all the best to everyone preparing for the CELPIP Test. Please be sure to subscribe to this podcast. And we will see you next week.
Chris [00:13:43] Bye.
CJ  [00:13:44] Bye.