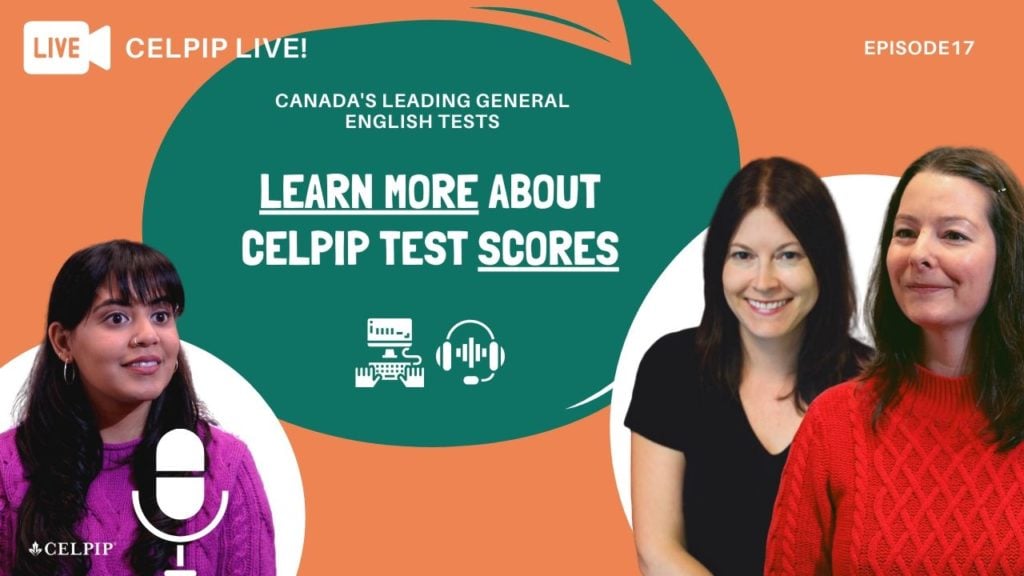 How to Use CELPIP Score Comparison Chart
To use the CELPIP Score comparison chart, click the test score type you want to study: Speaking or Writing. You can then choose the CELPIP Level you wish to study for and rotate through the score descriptor, sample question and response at that level, and an analysis of why that mark was given.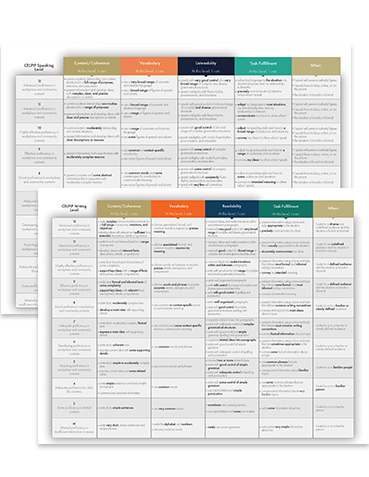 Download CELPIP Score Descriptors
Learn what we look for at each CELPIP Level for speaking and writing scores.
CELPIP Score Comparison Chart
Learn what we look for at each CELPIP Level, review sample questions and responses, and study our analysis of why those scores were given.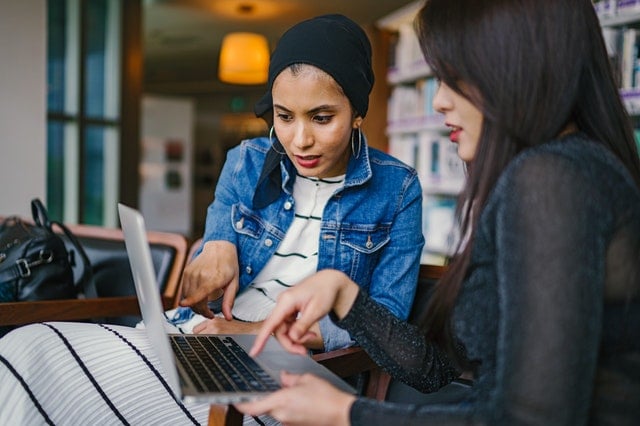 Next Steps: Review The Test Format
Familiarize yourself with the test format, length, sections and number of questions in each.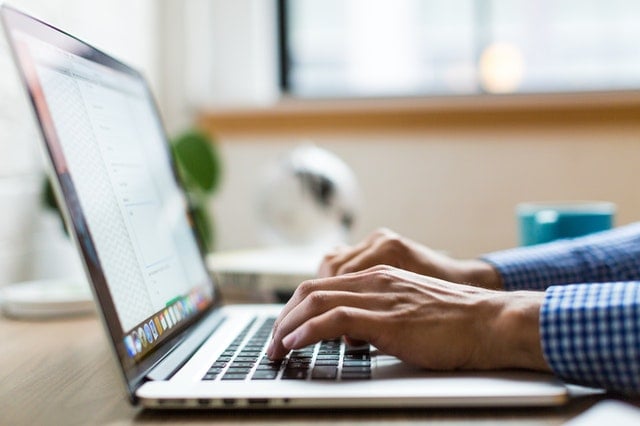 Next Steps: Take The Free Online Sample Test
Take a free Sample test. These sample questions will help test takers understand what to expect on each component of the CELPIP test.
CELPIP Levels & CLB Level Equivalencies
Below is a chart of each CELPIP level and its corresponding description. Since the CELPIP test scores have been calibrated against the Canadian Language Benchmark (CLB) levels, we have included the CLB level equivalencies for your information.
| Test Level Descriptor | CELPIP Level | CLB Level |
| --- | --- | --- |
| Advanced proficiency in workplace and community contexts | 12 | 12 |
| Advanced proficiency in workplace and community contexts | 11 | 11 |
| Highly effective proficiency in workplace and community contexts | 10 | 10 |
| Effective proficiency in workplace and community contexts | 9 | 9 |
| Good proficiency in workplace and community contexts | 8 | 8 |
| Adequate proficiency in workplace and community contexts | 7 | 7 |
| Developing proficiency in workplace and community contexts | 6 | 6 |
| Acquiring proficiency in workplace and community contexts | 5 | 5 |
| Adequate proficiency for daily life activities | 4 | 4 |
| Some proficiency in limited contexts | 3 | 3 |
| Minimal proficiency or insufficient information to assess | M | 0, 1, 2 |
| Not Administered: test taker did not receive this test component | NA | / |